Recruitment Matching App
Teach For America app for in-field recruiting  
RTMatch is a responsive app designed for the Teach For America recruitment team. Recruiters use the app to match up prospective corps members with notable TFA alumni who can provide a personalized perspective on the organization. Designed mobile first, the app allows for quick, in the field, search results.
My Role: Research, interaction design, usability testing, and visual design. The team consisted of 2 designers, 2 UI engineers, 2 backend engineers, 1 business analyst, 1 project manager, and a QA analyst. Project Duration: 2 months.
Goal: Increase the number of Teach For America applicants by connecting prospects with like-minded alumni to provide a real-world perspective. 
Result: Prospective applicants who were connected with a like-minded Teach For America alumni were 43% more likely to complete an application to the corps. The application aided in over 300 in-field matches during its first recruitment cycle. 
Discovery.
The user base for this application was the entire TFA recruitment team, distributed across the country. The design team began our fast-paced research by conducting 6 one-on-one interviews with recruitment staff. We then distributed a survey out to the entire recruitment team and collected over 200 responses.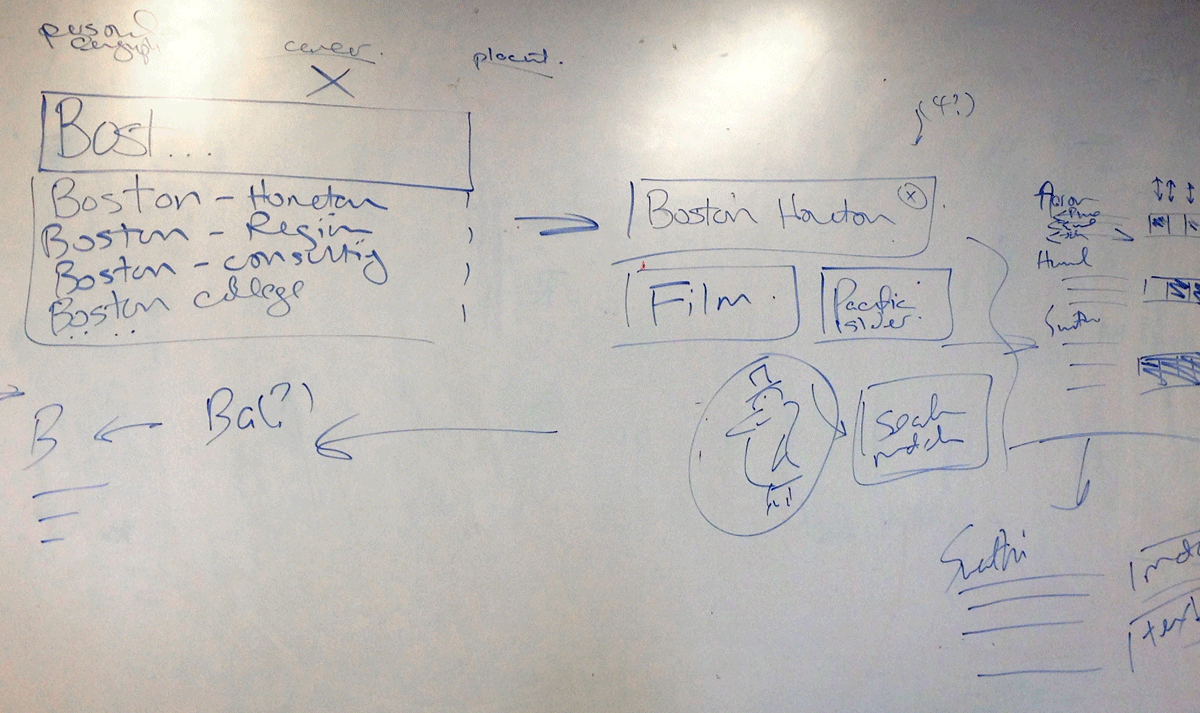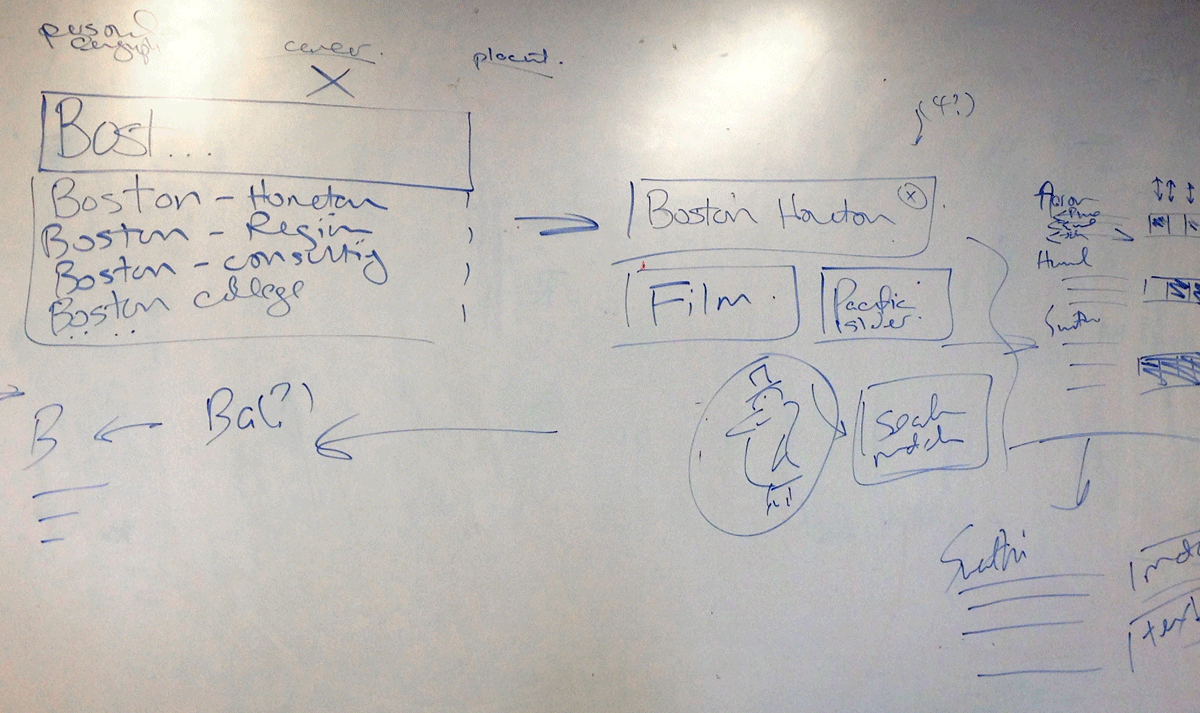 Research.
The interview sessions and survey results revealed a strong need for recruiters to make connections as soon as possible after meeting with a prospect. The timely nature of connecting a prospective applicant with a like-minded alumnus stressed the need for recruiters to have access to a database of alumni in the field.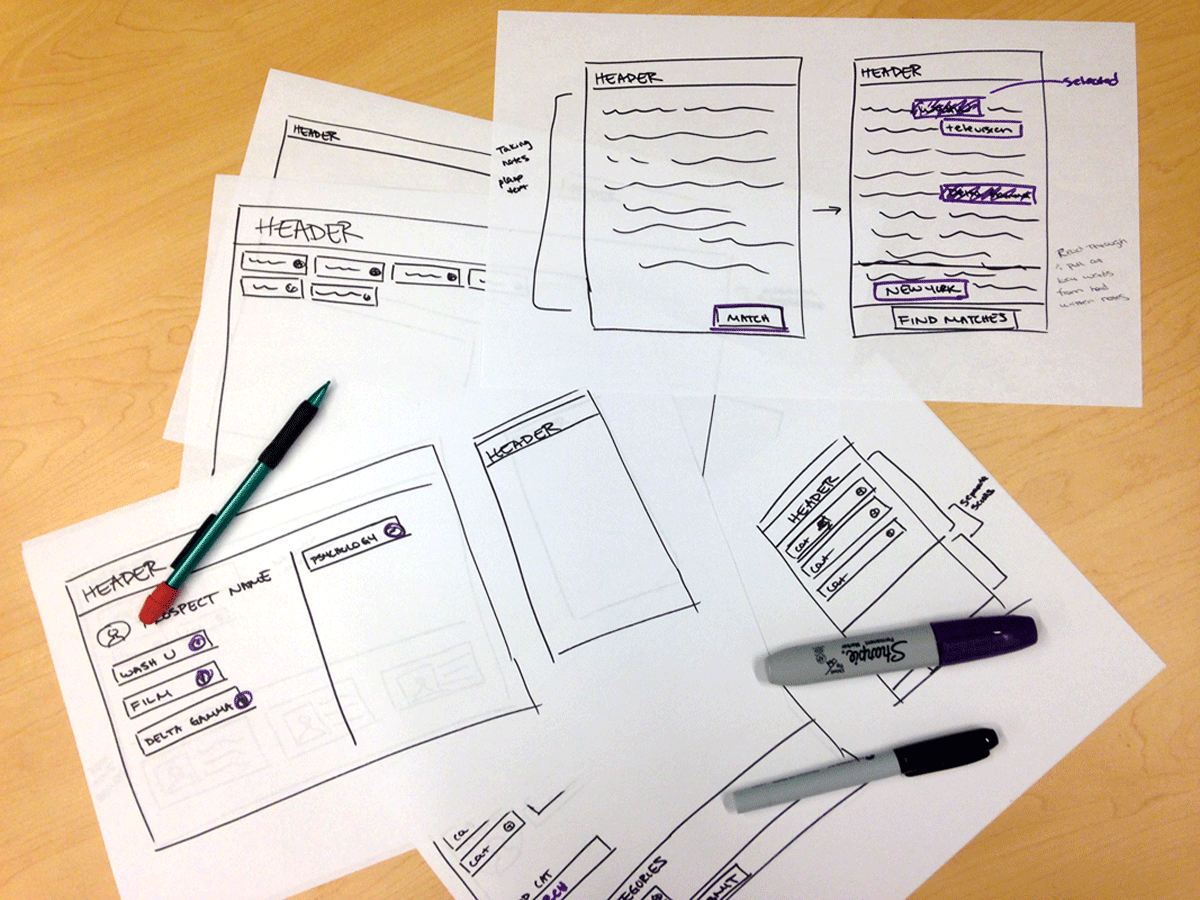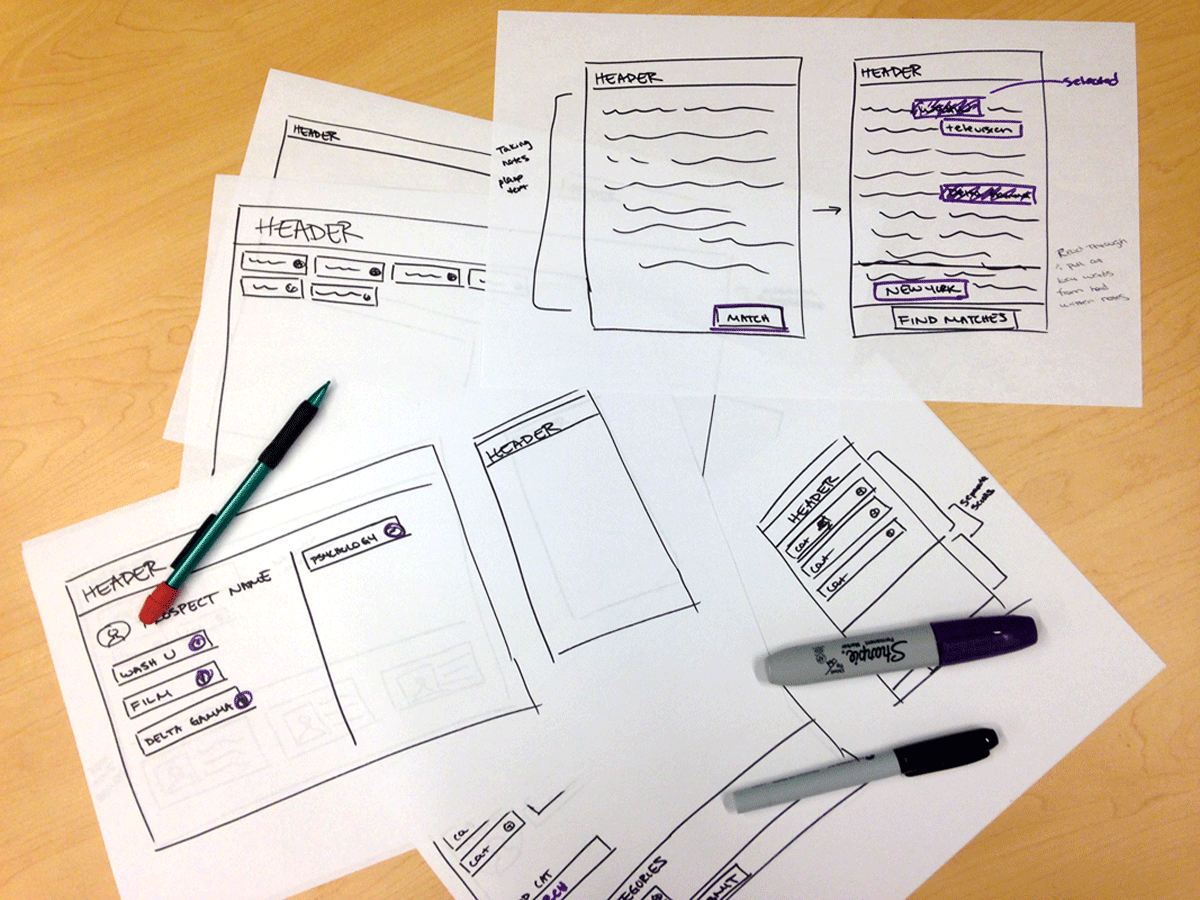 Sketching & Wireframing.
My team sketched and wireframed our ideas rapidly throughout the project. We worked quickly and efficiently, testing early and often. After the first set of low fidelity wireframes, we took a paper prototype around the office, testing in a guerilla style with as many recruitment team members as we could find.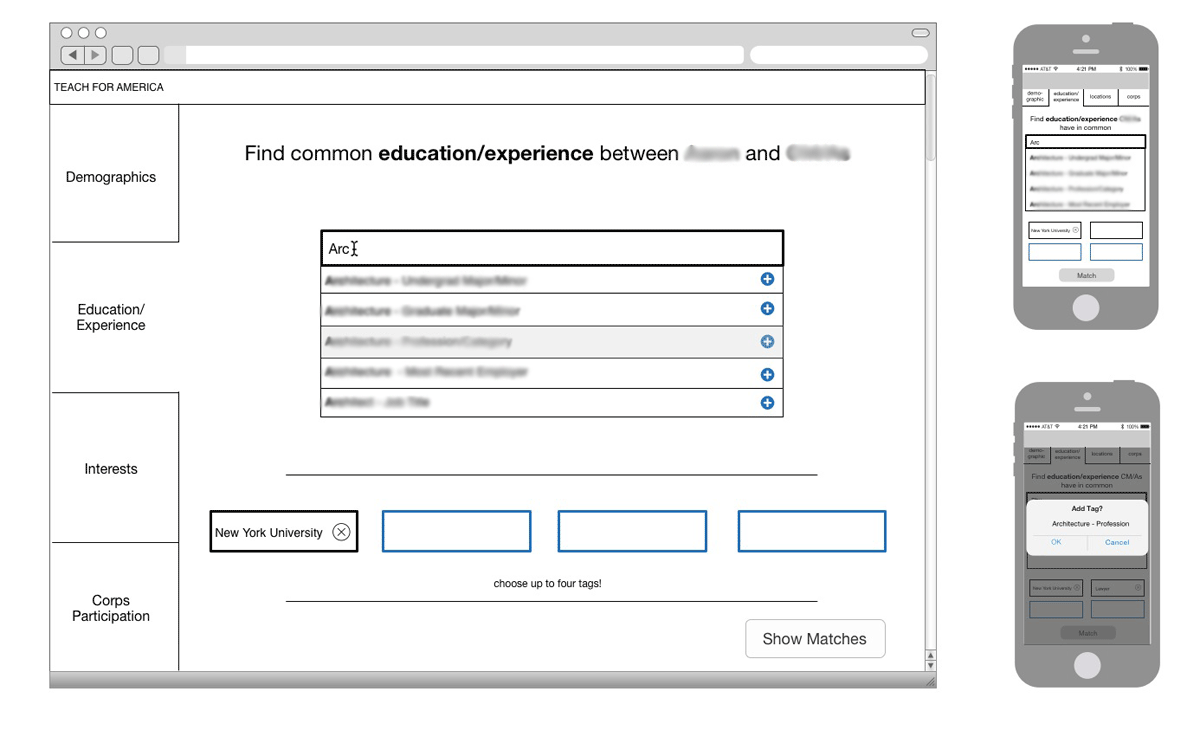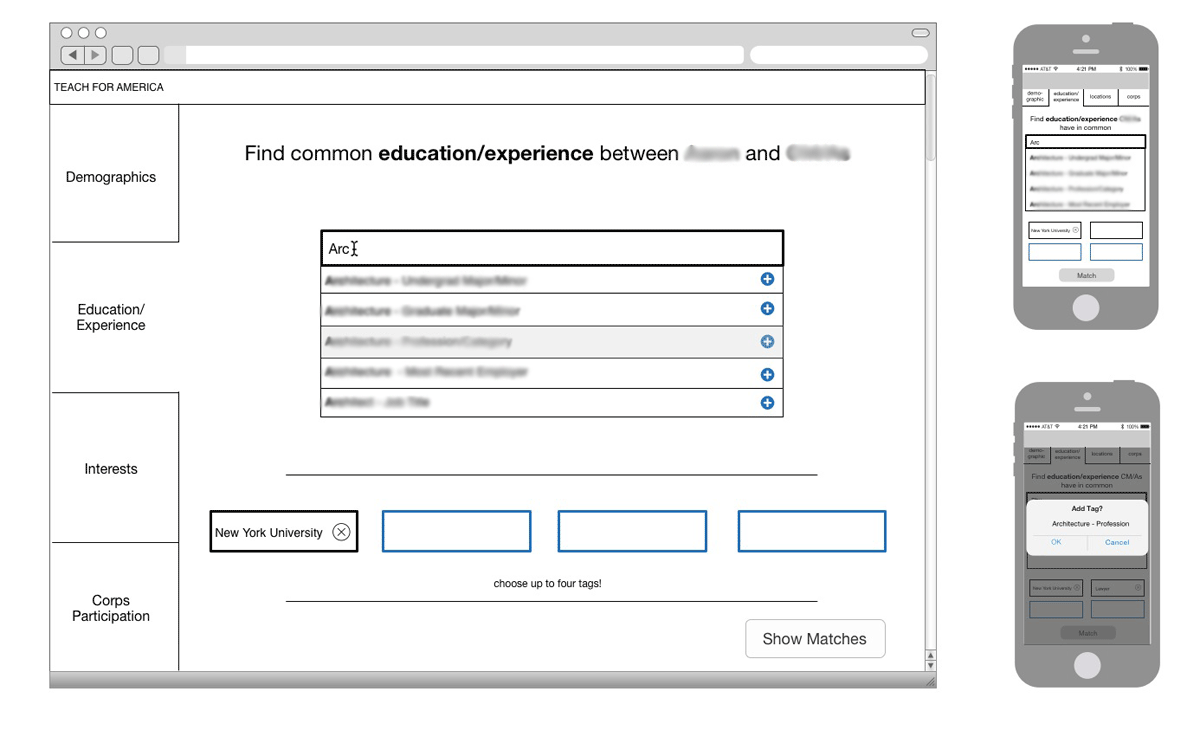 Development and Shipment.
The responsive web app was shipped in the summer of 2015, in time for the start of the recruitment season. Recruiters took to the application immediately and 100s of matches were made between prospects and alumni in the first month of use.