Iconography
New icon set for Schoology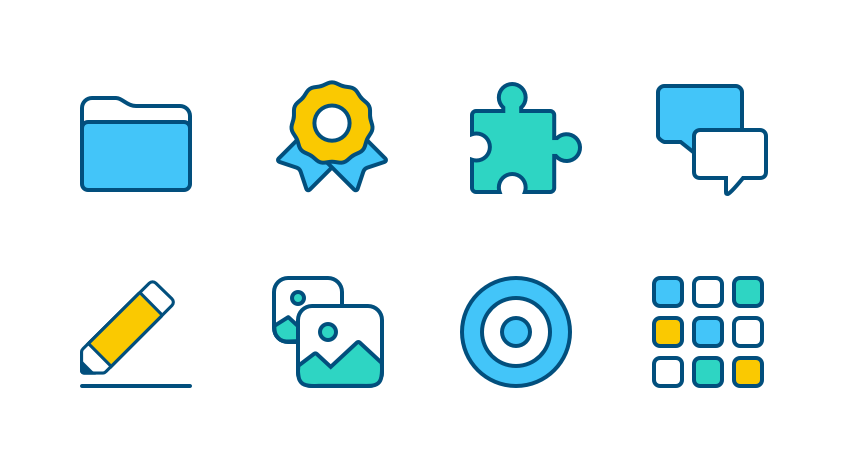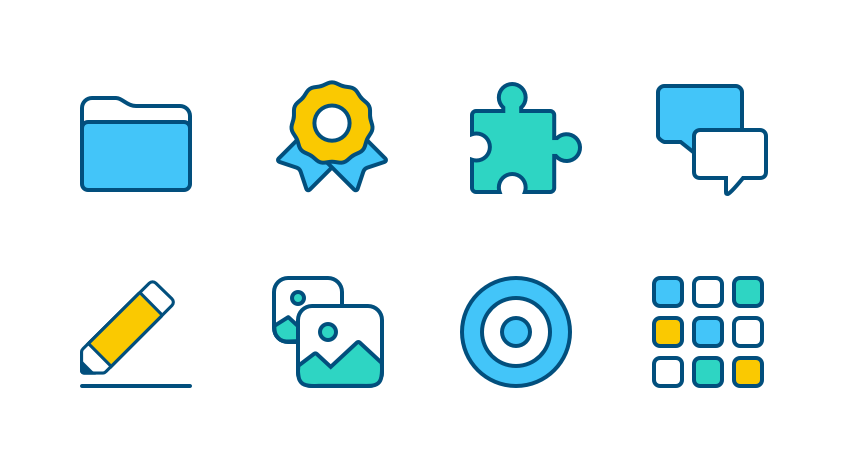 I was tasked with designing a new set of icons for the educational technology platform, Schoology. Schoology is a Learning Management System utilized by students, instructors, administrators, and parents in K-12 and higher education institutions.
The project goal was to design an icon set to match the style and tone of the recently-implemented design system. At the same time, the icons should utilize shapes and colors that make each icon unique and easy to identify at a glance. Iconography plays an important role throughout the product because it helps users quickly identify a large variety of materials and attachment types at a quick glance.


Color Palette.
After many versions of the icons in a variety of colors from the design system, we decided to limit the color palette down to three fill colors and a uniform stroke color. The Schoology platform has a range of users from kindergarten through higher education and we wanted the style to feel fun and approachable but not too junior. By limiting the color palette, the icons became more refined and stronger as a collection. 


Icons in Action.
The icons appear in many contexts throughout the site. Below is a handful of select recent implementations where the icons are seen and utilized in the Schoology product.